My friends know that I am a sucker for children's books.
I can't get enough of them.
I'd move into the Barnes and Noble kids' section if they'd let me.
So when I saw a tweet from my favorite Godiva-Chocolate-Cheesecake-lovin' friend, Terri, this morning, I clicked right on over:
momspointofview
@writingthewaves hey another book I think you may like is up for grabs on my blog.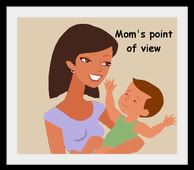 *This is the 1st children's book by Sally Schrock and 1st children's book ( & series) being released by Caballo Press and even has a fun little
activity page for the kiddos
. They can join Hayseed's posse
here!
I have to find out how she's getting these free children's books to review - gotta get in on that!
I've also gotta get someone to give me a swift kick in the pants so I'll get my cover letter written and get my picture book manuscript sent out. My dad even did some pics for me. What am I waiting for?