2 overly exhausted adults + 2 flailing children in a queen size bed do not make for a good night's sleep.
This picture was taken about a year and half ago while we were staying at a hotel. We actually had set up mini-airbeds for the kids. Lightning McQueen for Noah and Disney Princesses for Abby. Still they ended up in bed with us.

Like they still do...every.single.night.

Two o'clock in the morning hits, and it's like an internal alarm goes off inside their little heads, and at least one of them, usually Noah, comes running into our room.

The way that those kiddos toss and turn, I'm surprised that I haven't woken up with a black eye. Seriously.


So, Santa, if you could manage to squeeze a king-sized mattress down the chimney this year, I would SO appreciate it.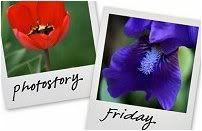 Hosted by Cecily and

Rachael